About us
Who are we?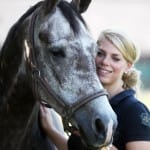 In 2012, the parent company of Effektri was founded by scientists who had known each other for years through their cooperation in international scientific projects around the health and safety of foods. They joined the results of their many years of experience in research on the safety and health of human foods and animal feeds and supplements.

'Fast service and friendly services'
We build on the results of scientific research at different universities on the effect of omega 3 fish oil and antioxidants (polyphenols) from olives for the general health of body and mind.

'The Effektri products are manufactured according to strict quality standards of the EU.

For a happy and healthy animal!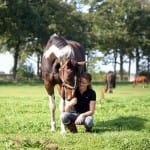 In 2013, Janneke Hofstra, the daughter of one of the founders, joined the company. Along with Esmee Blom she has started the Effektri veterinary line. Effektri products have been adapted to the needs of horse and dog. We also use the same factories that produce and bottling Effektri happens fully GMP!